A strange tale of a man who aced the complex mathematics of a Google interview but faltered when confronted with the difficulties of a tenant interview emerges in the vibrant city of Bengaluru.
Where computer expertise is cherished. This piece delves into the fascinating circumstances of his two interviews, comparing and contrasting. 
The factors that led to his success at Google and his rental failure.
Jump To
Who Is This Man?
What Is The Story Behind This Man?
When Did This Incident Happen?
Who Is This Man?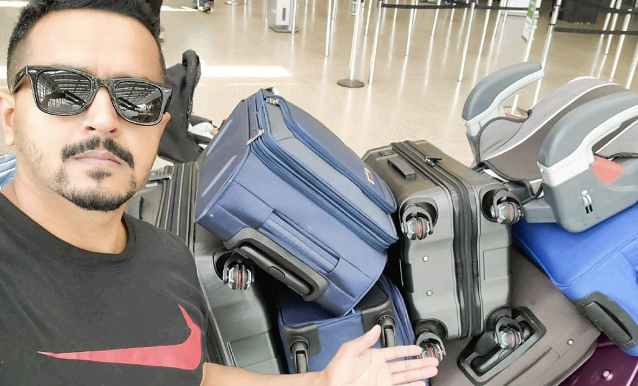 The man is Ripu Daman Bhadoria, who is working with Google in Bengaluru. 
What Is The Story Behind This Man?
In Bengaluru, before the owner rents out his property to you, you have to pass the tenant interview. Ripu revealed on LinkedIn that, despite passing the interview with tech giant Google, he was unable to pass a Bengaluru tenant interview. 
"I passed the Google interview, but I didn't make it through the Bangalore tenant interview. Here is my brief process for passing tenant interviews," posted Ripu Daman Bhadoria, an engineering manager at Google, on LinkedIn. 
He then talked about how, despite passing a Google interview, he was turned down for a Bengaluru tenant interview. "When I returned to Bangalore from Seattle last year (2022), I had a terrible time finding a good apartment to rent because of the increased demand following the COVID-19 pandemic." 
"Many apartment owners began interviewing potential renters due to the high demand. I was taken aback when I utterly failed my very first tenant interview. I had an epiphany at that point—I realised some interviews are more difficult to pass than Google searches," he continued.
He even requested input from the landlord regarding his "interview performance" and any "red flags" they observed. 
He went on to say, "I never imagined that working at Google could be so detrimental. Bhadoria continued in the following paragraphs, stating that he had cleared the next tenant interview in Bengaluru. 
He even requested that anyone in need of "tenant interview experience" get in touch with him.
When Did This Incident Happen?
This incident took place in the month of March this year.
What do you think about it? Do let us know in the comments.
For more trending stories, follow us on Telegram.
Categories: Trending
Source: englishtalent.edu.vn